How do I homeschool through high school?
How to Start Homeschooling
Teaching Methods and Curriculum
Filing a Notice of Intent to Homeschool
Homeschooling Tots to Tweens
Maintaining an Annual Portfolio
Homeschooling through High School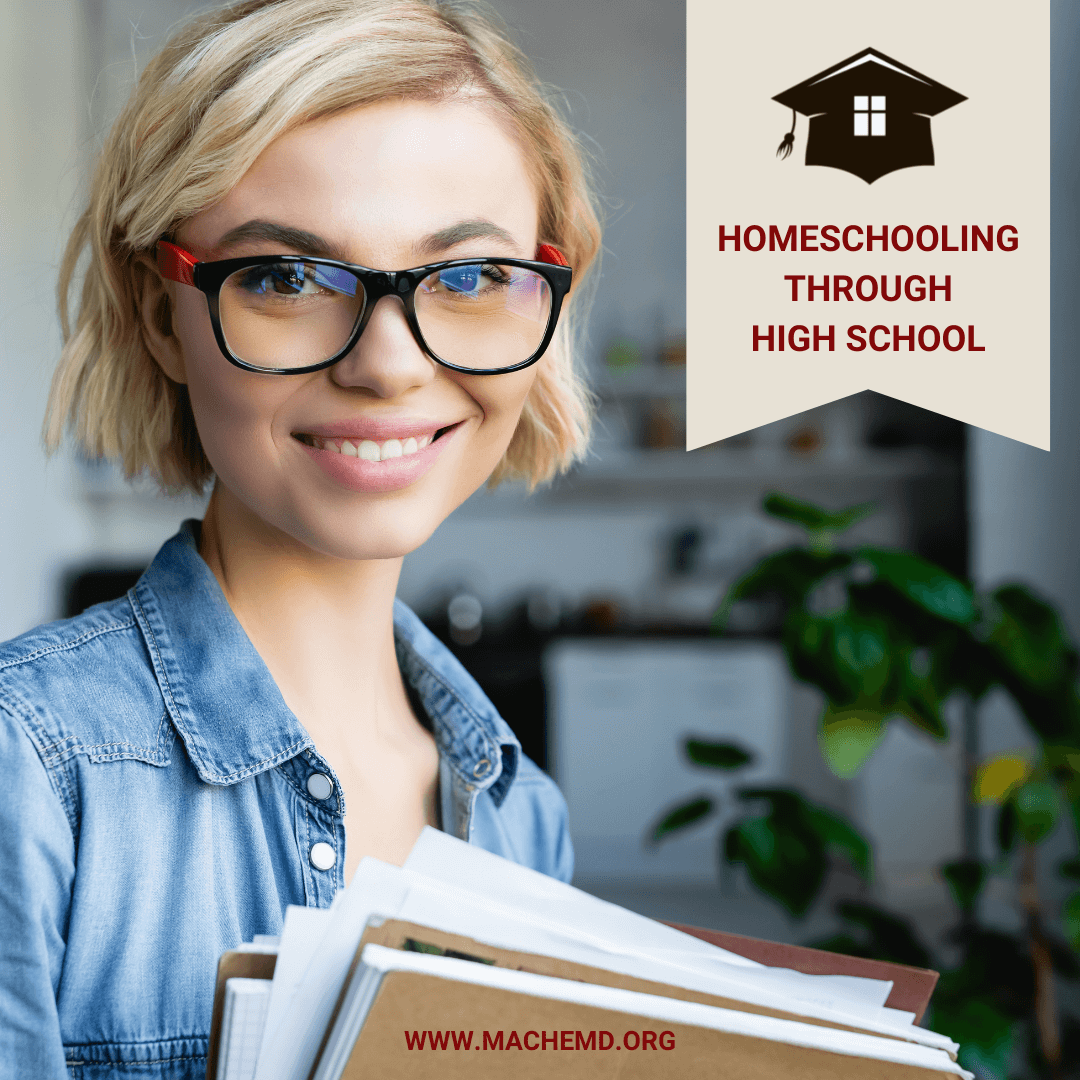 YES! You can homeschool through high school!
Do you have questions about homeschooling through high school? We've got answers! Let us guide you each step of the way. Homeschooling through high school does not have to be an overwhelming task. 
Consider your homeschool student's goals after high school – career, entrepreneurship, military, missionary work, 2-year college, or 4-year college. Seven simple steps will help you customize a high school plan that matches your student's future goals!
Know the Maryland homeschool law
Gather previous coursework
Select your method of instruction
1. Know the Maryland homeschool law
Make sure you are familiar with Maryland's law. Are there specific coursework requirements for graduation? How many credits does your teen need to graduate? MACHE members received a group discount with HSLDA, so you can talk with a homeschool attorney.
2. Gather previous coursework
Has your teen taken high school classes in a public or private school that count towards your high school credit? Consider previous coursework before you create your high school plan. High School planning requires a look at all high school years. Take a close look at your core classes, such as English, Math, History, Science, and Foreign Language. 
3. Create an academic plan
What are your student's post-high school goals? Will your student attend a 4-year college, 2-year college, vocational school, mission work, military, entrepreneurship, or pursue a career? Will you take four years of rigorous math to prepare for an engineering degree or consumer math to prepare for your career after high school? Consider these details when you are mapping out your plan for high school. We've put together examples of a 4-year plan to help guide your next steps.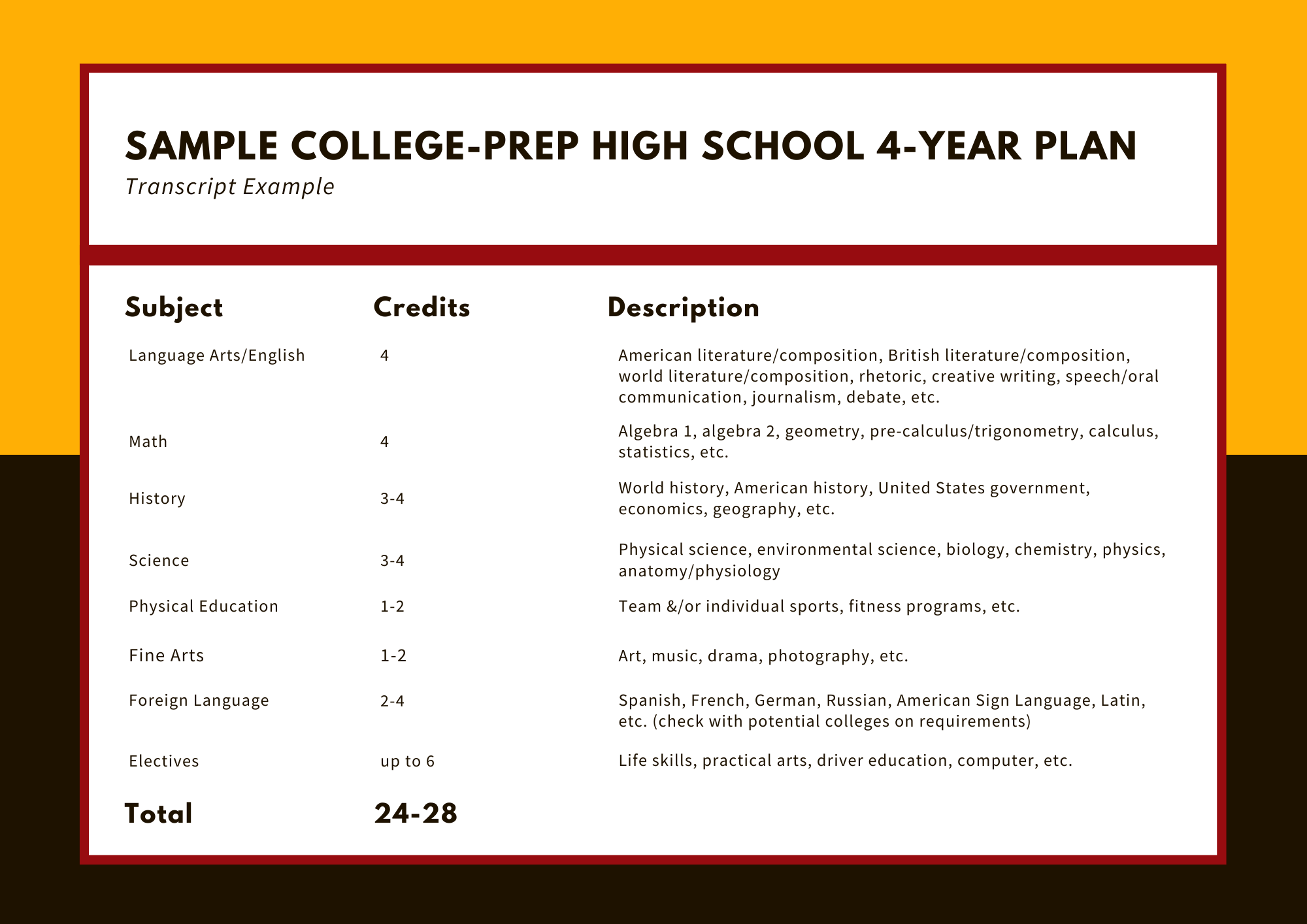 4. Select your method of instruction
What are your teaching options? Will your high school classes be parent-led, taught in a co-op, or a college dual enrollment program? Will you use an online curriculum or a textbook? Select the method that matches the needs of your homeschool teen.
5. Select your curriculum
Do you prefer a curriculum that is traditional, classical, unit studies, interest-based or eclectic? MACHE has a helpful page on narrowing down your preference! Will you use one curriculum provider for all subjects or select different curriculum providers for each high school subject? The choice is yours!
6. Create a transcript
Who will do the grading? What are the benefits of good record keeping? HSLDA offers a transcript service that will calculate the GPA for you. Take out the guesswork in creating your transcript. MACHE members can receive an HSLDA group discount to gain membership to HSLDA and to have an Educational Consultant review their student's transcript.
7. Order your diploma
You can order a diploma and self-certify your student's prescribed coursework. Visit the HSLDA store to customize the completion of your high school years.
How to Start Homeschooling
Teaching Methods and Curriculum
Filing a Notice of Intent to Homeschool
Homeschooling Tots to Tweens
Maintaining an Annual Portfolio
Homeschooling through High School