Why Volunteer with MACHE?
MACHE is an all-volunteer organization staffed by dedicated homeschoolers looking to support other home educators in Maryland. MACHE volunteers can help in many ways; from administrative to organizational, from planning and executing events to academic support, from sharing experiences to offering encouragement. There is a spot in our community for anyone called to help protect homeschool freedom and inspire homeschool families in Maryland. Our work is important, and we can't do it without you!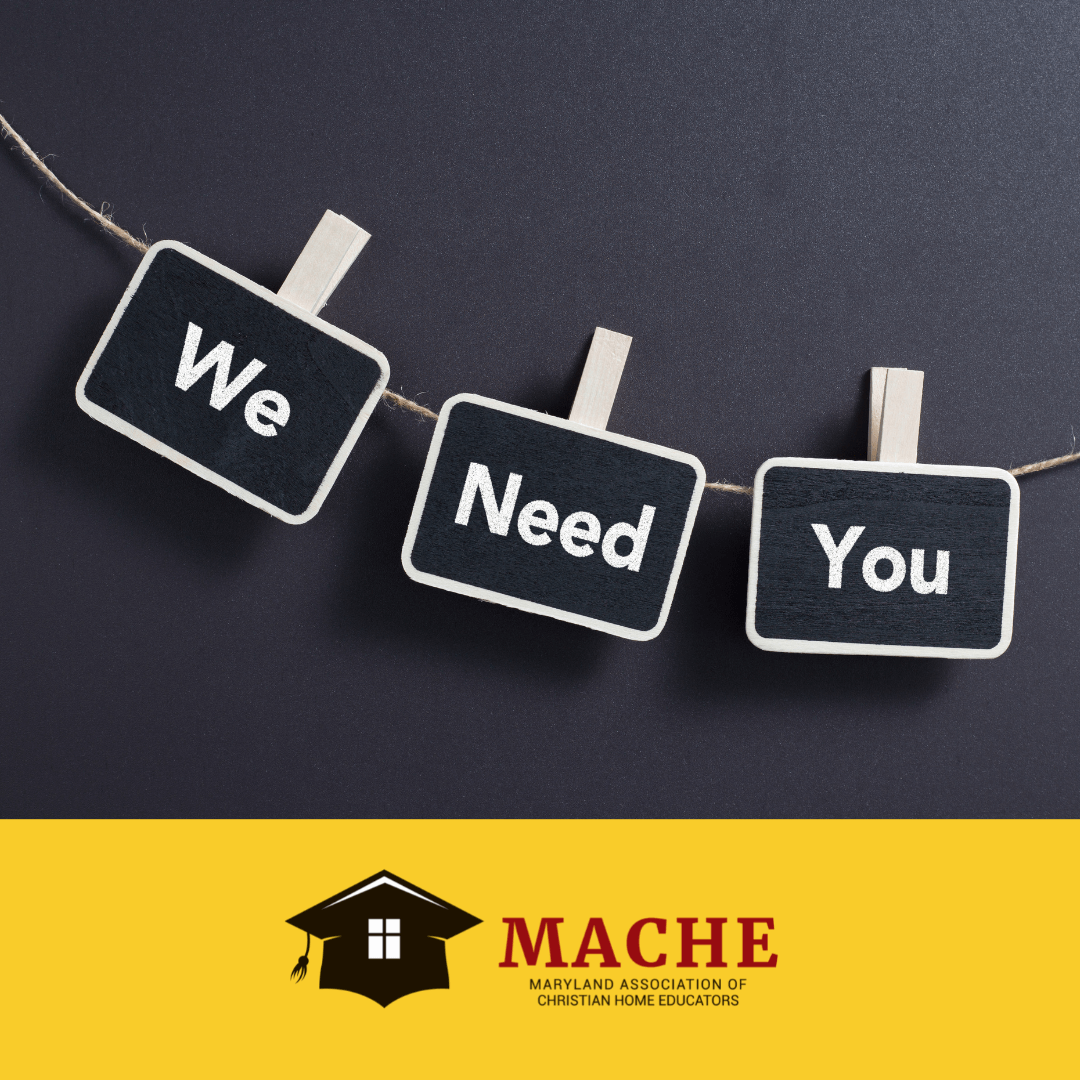 Interested in becoming a MACHE Volunteer?
We'd love to hear from you!