1. Remind yourself
 

why

 

you decided to homeschool

Writing the answer on paper helps you focus, then you can set your goals accordingly. Your why will influence your what and your how. For those of you who homeschooled last year, that Lessons Learned worksheet we discussed last month can help you evaluate any re-direction for this year. (Need a hint? Check out Finding the Gift in Your Child.)
2. Adjust your plan to meet your new goals
This includes evaluating not only your curriculum options, but your lesson planning as well:
And there's more to your curriculum than just the books. Be sure to consider extracurricular activities and field trips. Don't have any activities near you? Consider creating your own opportunities!
3. Get a jump on record keeping
We get lots of calls from May to July about how to create report cards. Get a jump on record keeping by keeping a running report card file—digital or paper—so pulling it together at the end of a semester or the year is a snap. In What Records Should You Keep? we highlight what to hold on to, as well as  resources to help you stay on track all year long, including—[drum roll]—the oft-requested report card templates!
4. Set aside some time to de-clutter and get the house organized for fall
What does household organization have to do with phonics and multiplication tables? Well, you might be surprised to discover that order in your home can energize your homeschool! And whether you're a "messy" or an organizational queen, here are some articles to equip and encourage you:
Organize Your Home, Energize Your Homeschool (coming soon)
Organize Your Home to Create a Learning Lifestyle Environment

 

(MP3 recording)
5. Focus on relationships
Not just the obvious family relationships, but friendships and mentoring relationships that can keep you encouraged and supported. Some helpful reading for you:
As you plan ahead to make this coming year a time of learning, discovery, growth, and meeting new challenges, check out the tools we have for you here, on Facebook, and in our online classes and videos,  as well as our personal consultation — to cheer you on and help equip and encourage you on your homeschool journey. Help is  just a phone call or an email away!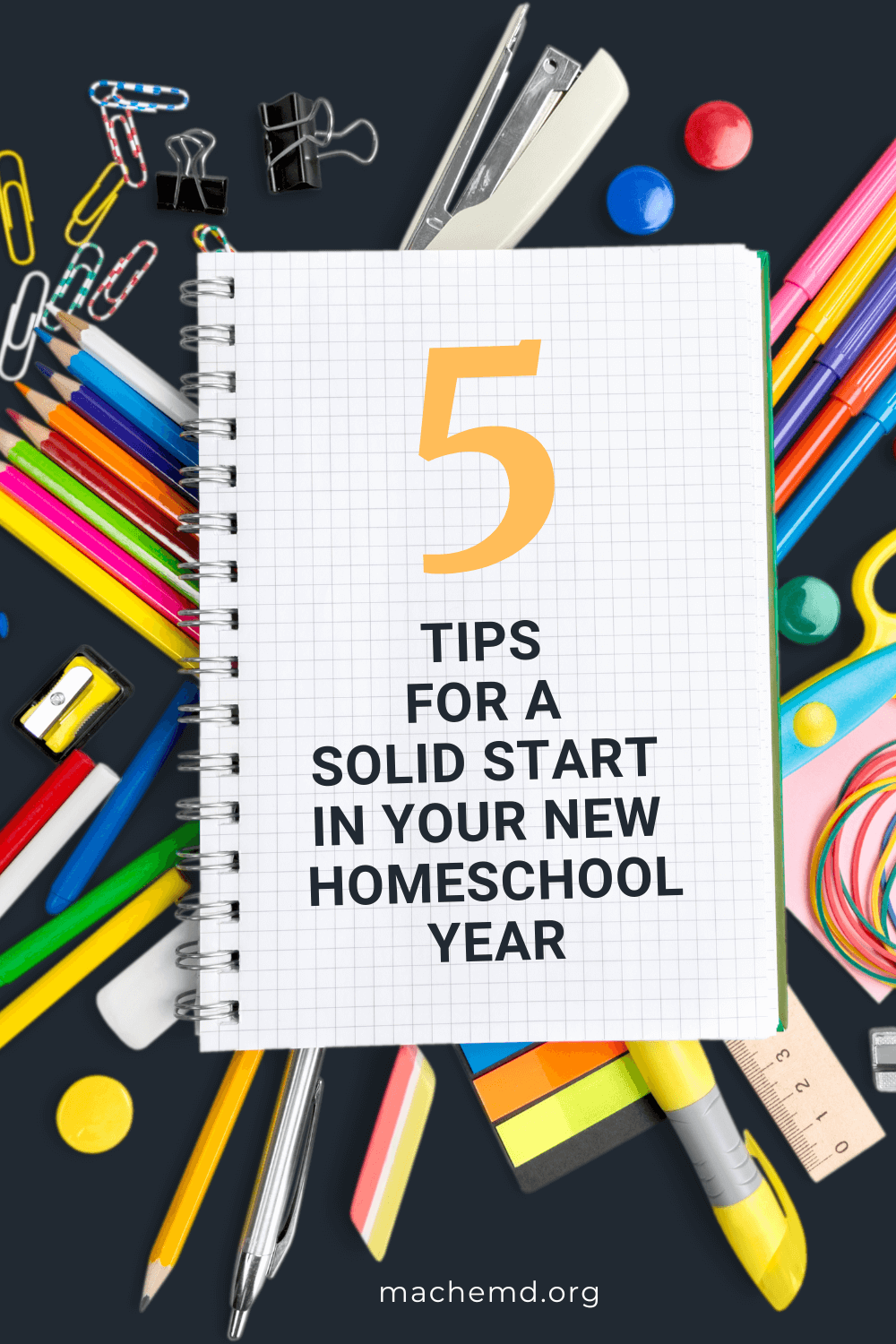 Adapted from an earlier newsletter by the same author, previously published at www.hslda.org.